Welcome to a Childress-Free Week 12!
Chilly's gone, and I imagine Brett's … happy? So happy, in fact, that he apparently got sick and may have pneumonia. I just got vaccinated against pneumonia. Apparently I have a better doctor than Brett.
Still, Brett doesn't have Brad to blame any more. Neither does the rest of the team.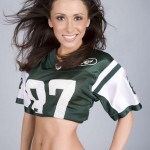 They had a "dysfunctional" locker room. Dunno how this helps them on the field, but we'll see. The only problem Brett has left is the sexting or whatever the hell was going on with Jenn Sterger.
1pm
WASHINGTON -2 over Minnesota. Brett Favre "might" have "pneumonia." Minnesota "stinks." The Vikes are 0-5 on the road and have yet to cover. Why start now?
Pittsburgh -6½ over Buffalo. The Bills' 2 Game Win Streak ends today I think.
HOUSTON -5½ over Tennessee. Let the Rusty Smith Era Begin!
Jacksonville +7½ over NY GIANTS. Whoa. How are the Giants 7½ point favorites over anyone, anywhere, when they turn the ball over like that? Plus I think both teams want revenge against Tom Coughlin.
CLEVELAND -9 over Carolina. In consideration of Panther fan, I don't have the heart to look up the last time the Browns were 9 point favorites.
Green Bay +1½ over ATLANTA. Atlanta has to lose at home some time, why not now? This week's GAME OF THE CENTURY!
4pm(ish)
Tampa Bay +7½ over BALTIMORE. I'm not convinced either team can score 7½ points, so I'll take the underdog.
OAKLAND -3 over Miami. I feel bad for Miami, but it's their own damn fault they haven't had a quarterback in over a decade.
Kansas City -2 over SEATTLE. Either Seattle's a fraud or Kansas City is. Possibly both.
St. Louis +3½ over DENVER. The Rams are going to win a road game, I just know it!
Philadelphia -3 over CHICAGO. As a true Philadelphian, I am simply waiting for the Other Shoe to drop and watch a completely miserable Eagles game. On the other hand, this is the Bears and Jay Cutler we're talking about here. The line moved ½ point in the Bears direction during the week.
Sunday Night
INDIANAPOLIS -2 over San Diego. Teams somehow, sometimes, just find ways to win when they really shouldn't.
Monday Night
ARIZONA +1 over San Franciso. What is the point of Flex Scheduling if you can't move a stinker like this one? Eh, I have a couple episodes of "Fringe" DVR'd.